Nike, the manufacturer of active wear, was founded as Blue Ribbon Sports by athletic enthusiasts Phil Knight, a middle distance runner, and his coach Bill Bowerman in 1964. They exclusively imported the Onitsuka Tiger shoes from Japan to America under this brand. As soon as their contract expired, they went independent in 1972 and launched their own collection of Nike sports shoes, named after Niké, the Greek goddess of victory. Their shoes were instantaneously successful and the brand officially renamed to Nike in the late 1970s.
The iconic Swoosh became the brand's logo. This brilliantly simple logo depicting movement, speed and dynamism was designed by a student of graphic design at the Portland University Carolyn Davidson, for just 35 dollars. Phil didn't really like it, but due to shortage of time, he finally approved it. Nowadays, the Nike logo is one of the most famous logos in the world and the brand is worth tens of billions of dollars. As an expression of gratitude, Carolyn received a golden ring with diamond swoosh and company stock.
The brand's slogan Just Do It, which is one of the best advertising slogans of all times, has also become acclaimed. Today, almost everyone knows this striking, concise and memorable phrase.
Cooperation with sports stars also contributed to the brand's popularity. Michael Jordan, Tiger Woods and Serena Williams are undoubtedly the most well-known. The brand sponsors many sports teams and successfully works with another giant, Apple.
Find the Nike Factory Store outlet exclusively in POP Airport. The opening hours are from 10:00 AM to 8:00 PM.
You can buy thiS brand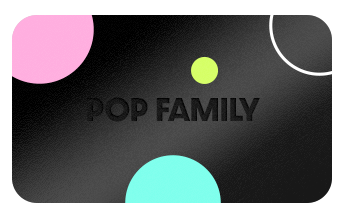 POP FAMILY
Your satisfaction is important to us. Become part of the exclusive POP Family and enjoy loads of benefits for you and your nearest and dearest.
Become a member