enter
A NeW eRA
IN SHOPPING AWAITS
A unique union of Shopping and entertainment.
POP Airport is a unique outlet and entertainment center nearby Prague's Václav Havel Airport.
pop
outlet
200 brands at discounts of
30% to 80% every day
dinoSauria
muSeum
A global rarity that will
shatter your idea of museum
MAYALAND
PRAGUe
The biggest indoor amusement
park for the whole family
carS
gallery
An exhibit of over 200 iconic
automobiles and motorcycles
eXPeRIeNceS
AND eNTeRTAINMeNT
Thrills for
parents and children too
ReSTAURANTS
AND cAFéS
A scenic terrace,
restaurants, and cafés
THE POP AIRPORT SELECTION
SHOP IT UP,
LIVe IT UP
200+
global brands
at great prices
Experience the magic of outlet shopping at discount prices. 200 brands with discounts of 30% to 80% on fashion, sports, footwear, household, and other goods.
Continue
154+
millions of years
back in time
THe MYSTeRIOUS
WORLD OF DINOSAURS
Head a full 200 million years back among the dinosaurs. Authentic skeletons, lifelike models, virtual reality, a mineral collection, and the latest technologies for your entertainment.
Continue
THe TASTeS
YOU'Re LOOKING FOR
Whether you prefer something quick or you'd rather enjoy your food in peace, we have something for you. Restaurants, cafés, fast food, a terrace where you can gaze at landing planes, and more.
Continue
AN eXHIBIT
OF cLASSIc cARS
Explore a unique collection of 200 automobiles and motorcycles for free. You'll find iconic brands like Porsche, Aston Martin, Lamborghini, Ferrari, BMW, Jaguar, Tatra, and more.
Continue
9000+
m2 for kids
to have fun
FAIRY-TALe
ADVeNTURe
WITH MAYA
Enjoy endless adventure with Maya the Bee and her friends. 12 impressive rides for children large and small in Czechia's biggest indoor family amusement park.
Continue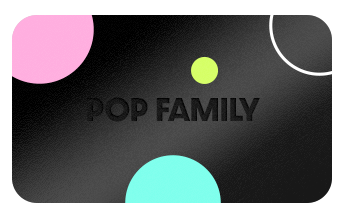 POP FAMILY
Your satisfaction is important to us. Become part of the exclusive POP Family and enjoy loads of benefits for you and your nearest and dearest.
Become a member