Discover the
mysterious world
Dinosauria Museum Prague is a world-class museum where dinosaurs come to life. On 4,000 m² you can admire original dinosaur skeletons up to 154 million years old, life-size models and a unique mineral collection that includes an incredible 6,000 exhibits. You can also enjoy the world of dinosaurs thanks to cutting-edge digital technology or 5D virtual reality with a choice of two unique games.
The combination of state-of-the-art virtual reality technology and 5D immersive effects will transport you to the Mesozoic among dinosaurs or deep into a dark underground labyrinth.
You can choose between two interactive VR games. Put on your VR goggles and go on an adventure, alone or with your friends.
ORIGINAL
DINOSAUR
SKELETONS
LIFESIZE
DINOSAUR
MODELS
Virtual
Reality
Experience
TREASURES OF
THE DEPTHS OF
THE GEOWORLD
5 min
from
the Airport
Free
Parking
Tickets
Buy anything at the POP Airport outlet, stop by with the receipt at POP Airport Info Center and get CZK 100 discount on admission.
I want discount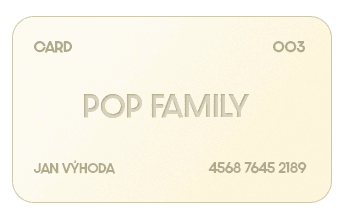 POP FAMILY
Your satisfaction is important to us. Become part of the exclusive POP Family and enjoy loads of benefits for you and your nearest and dearest.
Become a member