---
Otevírací doba:
MON-SUN: 10:00-20:00
Contact:
OUTLET@BRANDS77.CZ
277 271 301
---
The PME LEGEND American Classic is a reminder and homage to the world of cargo aircraft pilots of the American Midwest. Their pilots needed clothing to meet the most demanding requirements for design and reliability – and the PME Legend clothing met these needs. The aviation symbols still intertwine the entire collection and allow many customers to identify themselves with the brand and connect their lifestyles to it.
"Timezone wants to dress you, not change your clothes so that you become someone else." This is the vision the brand was founded with and is now sold in more than 17 countries. Timezone offers mainly trousers – both jeans and linen trousers – in excellent quality and for affordable prices.
---
Brands sold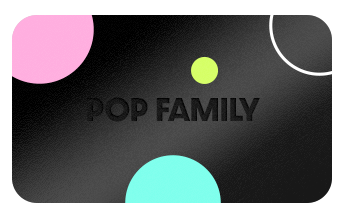 POP FAMILY
Your satisfaction is important to us. Become part of the exclusive POP Family and enjoy loads of benefits for you and your nearest and dearest.
Become a member