---
Otevírací doba:
MON-SUN: 10:00-20:00
Contact:
mustangoutlet@seznam.cz
730 806 123
---
MUSTANG is one of the leading European denim brands with goods sold worldwide. The history of the brand begins in Germany in 1932, when a factory for the production of work clothing was established. MUSTANG was the first in Europe to introduce women's jeans and corduroys and first in the world to introduce stretch jeans. You will find a complete assortment of clothing, accessories, leather jackets, shoes and underwear in the outlet store. MUSTANG – real jeans for real people.

---
Brands sold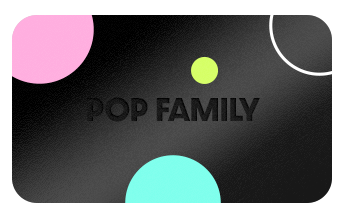 POP FAMILY
Your satisfaction is important to us. Become part of the exclusive POP Family and enjoy loads of benefits for you and your nearest and dearest.
Become a member