---
Otevírací doba:
MON-SUN: 10:00-20:00
Contact:
Petra Hromádková
ck.airport@ckje.cz
734 720 001
---
Calvin Klein is an American designer known as a minimalist with a sense of detail. Calvin founded his company in 1968, when he specialized only in denim clothing. In 1982, he introduced his first collection of underwear, which became the best-selling in the world. Today, Calvin Klein is a global lifestyle brand that exemplifies modern and sophisticated style. It offers clothes, shoes and accessories of the highest quality. Advertising campaigns are always provocative and express the spirit of American lightness and sensuality.
---
Brands sold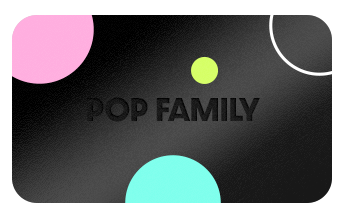 POP FAMILY
Your satisfaction is important to us. Become part of the exclusive POP Family and enjoy loads of benefits for you and your nearest and dearest.
Become a member