---
Otevírací doba:
MON-SUN: 10:00-20:00
Contact:
lucienesvadbova@maxtara.cz
606 779 610
---
Currently, a wealth of products – both men's fashion and women's fashion – is offered under the brand name MaxTara or CiAO di MaxTara.
Men's fashion is represented mainly by men's suits. Jackets, trousers, anoraks, coats, jumpers, shirts, polo shirts, T-shirts, neckties, bow-ties, footwear, belts, socks and other fashion accessories are also on offer.
In women's fashion, we specialize in women's dresses.
The offer also includes jackets, skirts, anoraks, coats, jumpers, blouses, scarves, belts, handbags and other accessories.
All goods on offer are characterized by high quality of materials and cuts as well as following the current fashion trends.
Most fabrics and final products originate in Italy.
Materials come from places that are generally considered to be the best.
We offer made to measure modification of our garments. This means that clothes that is purchased at any of our stores can be tailored precisely to your figure.
---
Brands sold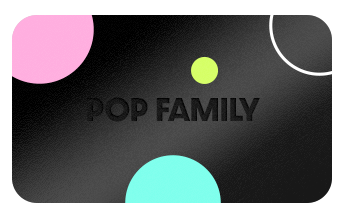 POP FAMILY
Your satisfaction is important to us. Become part of the exclusive POP Family and enjoy loads of benefits for you and your nearest and dearest.
Become a member