---
Otevírací doba:
MON-SUN: 10:00-20:00
Contact:
SKLO@BRANDS77.CZ
277 271 300
---
The Bohemia Crystal & Porcelain store offers a wide range of glass and porcelain from Czech glass masters.The offer includes smooth and cut glass, crystal, porcelain from the most famous Czech porcelain, such as Czech porcelain Dubi - blue onion producer, Thun Carlsbad porcelain, and porcelain with children's motives, metallurgical glass and glass nail files with Swarovski crystals.You can buy unique designer pieces from private glass manufacturers in the shop.Your beauty will be underlined by the jewelery of Preciosa, bringing to your homes the joy and beauty of Czech crystal chandeliers with hand-cut and decorated components.
---
Brands sold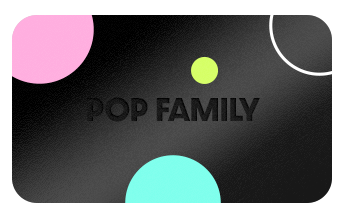 POP FAMILY
Your satisfaction is important to us. Become part of the exclusive POP Family and enjoy loads of benefits for you and your nearest and dearest.
Become a member