---
Otevírací doba:
MON-SUN: 10:00-20:00
---
Balkan cuisine, afar aromas, fresh local ingredients and experienced masters in the kitchen.
---
Mediterranean cuisine, aroma from afar, fresh local ingredients, and experienced masters in the kitchen is bistro Dai Marinai. A gourmet experience combined with a pleasant, light atmosphere and a feeling of carefree.
The whole concept was created as an idea of ​​a group of enthusiastic gourmets united by a love of quality gastronomy and yachts. In addition to the two already established concepts, they add the fresh bistro Dai Marinai, in which time will pass more slowly, and you will not want to leave its pleasant atmosphere.
You can enjoy juicy meat specialties such as "pljeskavica" or "čevapi". Or taste roasted peppers stuffed with delicious cheese imported from Albania. Every week, they prepare interesting combinations of Balkan cuisine, which will surprise you with their imaginativeness and tastes. All meals are prepared with carefully selected fresh and local ingredients. We recommend combining individual meals with excellent Italian wines. Just ask the staff who will best match your meal.
We look forward to your visit.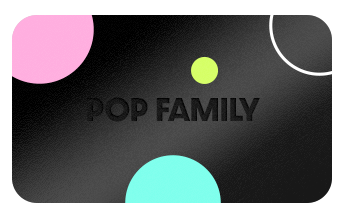 POP FAMILY
Your satisfaction is important to us. Become part of the exclusive POP Family and enjoy loads of benefits for you and your nearest and dearest.
Become a member