---
Otevírací doba:
MON-SUN: 10:00-20:00
Contact:
---
A concept built on a pleasant atmosphere smelled with quality coffee drinks.
---
The cornerstone of Coffee Fellows was set in 1999 by Kathrin Tewes by opening the first branch in the Leopold-Strasse 70 in Munich. The idea of creating an own café concept in Munich was born during an extended work stay of the Tewes's in London. Cafes, that were at the end of the 1990s widespread in London, had been hardly present in Germany. Coffee lover Kathrin Tewes has opted for a concept that, beside the best coffee, offers more – namely tasty snacks in the form of freshly prepared bagels. Another important thing for her was the equipment, which was first-class and modern, yet cozy right from the start. Coffee Fellows cafes are supposed to be "a second home" for our customers. A place where they feel good, like to spend time with friends and family and can enjoy delicious food and drinks. This principle has been later enshrined in the "Feel at Home" slogan, which we live to this day and it serves us as a guiding idea of our business.
+420 777 886 601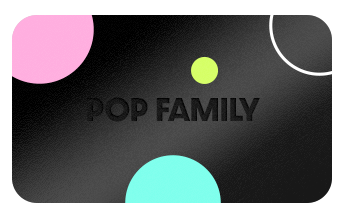 POP FAMILY
Your satisfaction is important to us. Become part of the exclusive POP Family and enjoy loads of benefits for you and your nearest and dearest.
Become a member