The Canadian brand DSquared2 is a unique concept of alternative luxury. It was founded by twins Dean and Dan Catenacci in 1995. Born in 1964 in Toronto to Italian parents, it's not surprising that their collections are a sophisticated mix of Canadian wit and refined Italian tailoring. Prior to founding their own brand, they worked as designers for brands like Gianni Versace or Diesel. The brothers live alternately in Milan and London and draw inspiration from different cultures and places for their designs. Their extravagant fashion shows, which are a combination of fashion, music and original performances, are very popular with fashion lovers and journalists. Their fashion show in 2007 even featured the iconic fashion diva Rihanna. They dress the greatest pop stars, such as Madonna and Britney Spears for their world tours.
Find the Pietro di Martini outlet in Prague, exclusively in POP Airport. The opening hours are from 10:00 AM to 8:00 PM.
You can buy thiS brand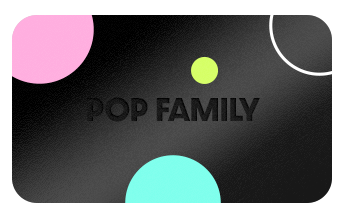 POP FAMILY
Your satisfaction is important to us. Become part of the exclusive POP Family and enjoy loads of benefits for you and your nearest and dearest.
Become a member