---
Otevírací doba:
MON-SUN: 10:00-20:00
Contact:
delseypo@gmail.com
235 316 062
---
DELSEY, founded in 1946, simbolizes French excellence in the luggage sector. Created by two pioneers who made leather cases for cameras and photographic equipment, DELSEY is now present in all 5 continents and in more than 130 countries. Moreover, it is distributed in 6.000 points of sales: department stores, mutibrand shops and DELSEY's own shops. The hallmark of DELSEY, second brand with the largest distribution around the world, is unique design, unmistakably French, forever inventive, always stylish and slightly irreverent. The brand has been able to adapt, to make itself new by offering ever more functional, innovative and light products, all the while staying faithful to its Parisian origins and to its history. Today, one DELSEY bag is sold every 10 seconds.
---
Brands sold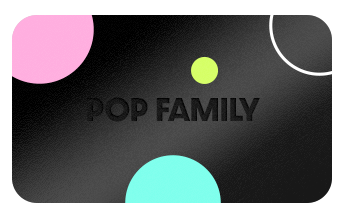 POP FAMILY
Your satisfaction is important to us. Become part of the exclusive POP Family and enjoy loads of benefits for you and your nearest and dearest.
Become a member