---
Otevírací doba:
MON-SUN: 10:00-20:00
Contact:
208067@amrest.eu
722 466 938
---
A renowned and high-quality chain of cafes from Seattle, USA. It is famous above all for its quality coffee.
---
Starbucks has been operating on the Czech market since 2008 and offers only the finest Arabica coffee beans. Our cafes are a haven for all coffee lovers who return to them for pleasant service, friendly atmosphere, but above all, the perfect cup of professionally prepared coffee. The baristas at Starbucks share a passion for coffee and everything related to it. In addition to coffee, you can also enjoy premium Teavana teas, hot chocolate or frappuccino. Come to Starbucks to relax, meet friends, work or study. Be sure to download the StarbucksCEE mobile app and enjoy the benefits of the Starbucks Rewards loyalty program. You'll see that Starbucks is more than just coffee.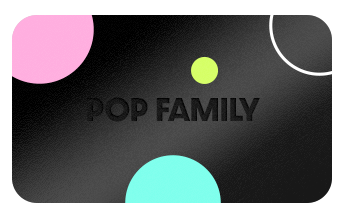 POP FAMILY
Your satisfaction is important to us. Become part of the exclusive POP Family and enjoy loads of benefits for you and your nearest and dearest.
Become a member