---
Otevírací doba:
MON-SUN: 10:00-20:00
Contact:
premiumoutlet@retrojeans.cz
731 171 379
---
"Retro means remembering the fashion of the past and knowing how to transform it and refresh it with contemporary elements." The popular Retro Jeans brand follows this motto. And its latest collections for you to find in the Retro Jeans store are proof that it is succeeding in combining classic and vintage style with contemporary elements and original details. So, if denim and sporty casual style are close to your heart, come and buy a new outfit designed according to the latest fashion trends.
Whether you buy an iconic denim jacket, a denim mini skirt or jeans, you'll be delighted. In addition to denim items, you can of course also buy chic lifestyle sweaters, sweatshirts, jackets, trousers, tracksuits, T-shirts and other accessories. And one last question. Do you agree that fashion is a lifestyle and retro is a choice? Then Retro Jeans will become your no. 1 store.
---
Brands sold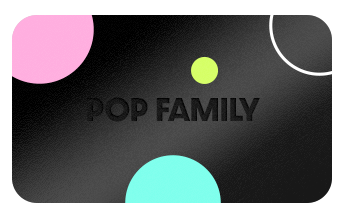 POP FAMILY
Your satisfaction is important to us. Become part of the exclusive POP Family and enjoy loads of benefits for you and your nearest and dearest.
Become a member