---
Otevírací doba:
MON-SUN: 10:00-20:00
---
We have opened an Odlo store for you.

ODLO was founded more than 70 years ago and is the inventor and pioneer of functional sports underwear. It is a leading Swiss manufacturer of sports functional underwear with a long family tradition of high quality standards. As a technology leader, ODLO produces the best functional clothing for all those who love sports - in any weather and at any intensity. ODLO will not only provide you with a perfect appearance, but will also guarantee that your body will feel comfortable throughout your sports activity.
ODLO products have a very long service life. Pure polyester is also the most common material used in our products. The ecological impact of polyester on the environment is far better than, for example, cotton or wool (lower carbon emissions and lower water consumption). Currently, more than 60% of Odlo products are made from natural or recycled materials.
ODLO is number one on the European market in the section of functional sportswear. But also in other areas of sportswear, ODLO is very successful, especially in outdoor collections, running, cycling, cross-country skiing and also in clothing for children. All ODLO sportswear has passed and been marked by the independent testing and certification system ÖKO Tex 100-certified (www.oko-tex.com).
ODLO produces almost two-thirds of its products in its plants located in Europe (Portugal and Romania). ODLO also employs another 20 subcontractors, which it carefully monitors. The headquarters of the company is in Switzerland. ODLO has its own subsidiaries in Germany, France, Belgium/Netherlands, Austria and Great Britain. The ODLO brand is actively represented in more than 20 countries around the world.
In the Czech Republic and Slovakia, this brand is exclusively represented by Sportec s.r.o.
www.sportecshop.cz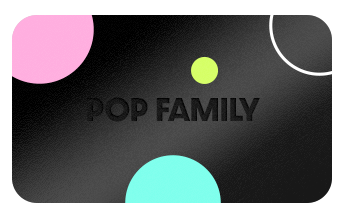 POP FAMILY
Your satisfaction is important to us. Become part of the exclusive POP Family and enjoy loads of benefits for you and your nearest and dearest.
Become a member