---
Otevírací doba:
MON-SUN: 10:00-20:00
---
We have opened a new Diesel store for you.
Discount - 50% and more on everything!

You won't miss Diesel. And Diesel won't miss you.
This Italian legend was born in 1978, and the main attributes of its creative team have always been creativity and talent. Thanks to this, its jeans, as well as T-shirts, sweatshirts and other pieces to the wardrobe puzzle with their uncompromising designs are recognizable at first glance.
Stop by ZOOT's store dedicated exclusively to the iconic Diesel brand and take home your VIP piece of fashion heaven-baked paradise.
Discount - 50% and more on everything!
The business unit is located at entrance A.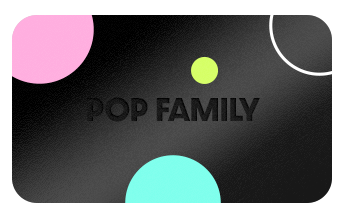 POP FAMILY
Your satisfaction is important to us. Become part of the exclusive POP Family and enjoy loads of benefits for you and your nearest and dearest.
Become a member